about
version :
tenth; A.N.JELL
blog started :
090117
blog dead :
091231
hits :
since 090914
rules
}No right-click
}No highlighting text
}No spamming & bashing
}One advertisement per week
}Tag before leave
}Leave your name & url
}Do not take out anything from this blog w/o my permissions
favourite posts

Past Layouts I'm A Hottest I Got Tagged Wishes Gerhana Matahari Pig-Rabbit I'm A B2UTY


affiliates

sister #2 nina nana nzyrahun nr kak ina zafirah faiqah nabila mira joanna janice race shira miza
Those who are not on the list,do tell me ;)

help me!

music
credits
Designs, Icons & Coding : Me
Images :
Soompi
Script :
Dynamic Drive
Music Player :
Mixpod
Host :
Blogger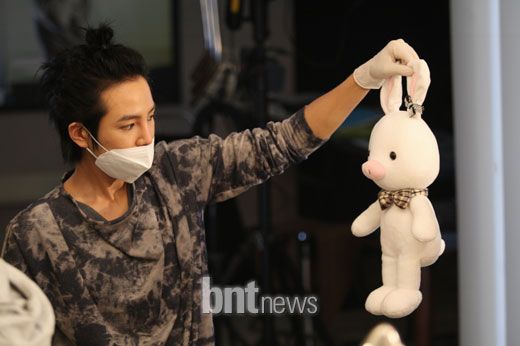 You know what? The pig-rabbit in You're Beautiful are up for sale!
I want that pig-rabbit as well as the sticker & cartoonized ANJELL!
TAKEN WITH FULL CREDITS
If you were charmed by the "Pig-Rabbit" stuffed animal that was featured prominently in this week's episodes of You're Beautiful, you're not the only one: the production company has been flooded with inquiries about it. One source explains, "The phone won't stop ringing with questions regarding the Pig-Rabbit. With the fans requesting merchandise of the A.N.JELL cut-outs [pogs] and the Pig-Rabbit, we have looked into it and plan to begin production soon."

In case you're behind on the drama, "Pig-Rabbit" arose out of a nickname that Jang Geun-seok's character had for Park Shin-hye; the plush version was created when he cannibalized two stuffed animals in Episode 9 to produce

a bunny with a pig snout.

(As you can see, it sure made her happy.)

The stuffed animal was also featured in Episode 10 as he continued talking (and venting) to the doll. The cartoonized A.N.JELL figures (pogs and stickers), which were used as a plot point, also got fans talking.

Meanwhile, the drama finally broke 10% ratings with the last episode; its 10.0% (via TNS ratings; AGB's give 10.8%) held up against IRIS's 30.9%.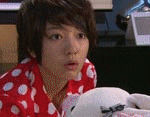 [back to the top]
owner
My name is
Nur A'isyah
but commonly known as
Esha
. I do have a Korean name that was picked by myself;
윤수민
(Yoon Soo Min)
. I was born on 940906 and currently waiting for PMR Results. I love
photoshop
, editing and things. I can't live without computer, internet, musics and phone. I'm proud to be a
Hottest
, I AM, B2UTY, Triple S, 4Nia, Kamilia, ELF, A+ & Kiss Me :D
2PM's KIM JUNSU is my hubby!
myspace-facebook-twitter